I Dream of Jeannie Theme (1965)
... Because Harriet requested it. If you're not familiar with today's song, you can hear it
here
.
1) Jeannie was memorably discovered on the beach in an ornate bottle. Have you ever brought a souvenir home from the beach? (It doesn't have to be a genie. A shell or a stone will do.)
When Mr BC and I were first married we lived in Key West Florida. My family came to visit that first Christmas and we had a great time doing winter stuff, in Fl, like swimming in the Gulf on Christmas day.
My brother wanted a conch shell that he could 'play' so we found one where they had cut the end off for a mouth piece. It was packed away for the flight home. I guess there was still some conch meat left in the shell that couldn't be seen but certainly could be smelled......for months.
2) Major Anthony Nelson, the man who released Jeannie from her bottle, was an astronaut. When you were a kid, did you dream of being an astronaut when you grew up?

I grew up in the 50's and 60's and girls weren't encouraged to think about such careers. But it was also the days of Star Trek TOS. I thought that space of the future might be a place I would like to go.
3) Upon discovering Jeannie, Major Nelson's first wish was that she could speak/understand English so they could communicate. If you found a genie, what would your first wish be?

That Donald Trump was not running for president and doesn't win. And that Elizabeth Warren was running. as the first woman candidate, instead of Hillary.
4) Major Nelson's best friend was fellow astronaut Major Healey. Where did you meet your best friend?

In high school gym, Modern Dance Class, I think. I am sure we thought we would grow up to be Martha Graham. Those were the days you took Gym all the way through your senior year, and Modern Dance was for Juniors and Seniors.
5) This theme song was written by Hugo Montenegro, who is better known for the music he wrote for a pair of Clint Eastwood movies (The Good, the Bad and the Ugly and A Fistful of Dollars). Do you have a favorite Clint Eastwood movie? I am not a big fan of Clint Eastwood as an actor, Every Which Way but Loose, with the orangutan, would be my speed. I think as a director, he does a great job and, of all of those movies, I think Midnight in the Garden of Good and Evil. is one of his best.
6) The last episode of the series was titled, "My Master, The Chili King." What ingredients make up your favorite chili recipe?
I make a Weight Watchers version of chili, that is mostly beans and vegetables, that Mr BC loves.
7) Jeannie was played by Barbara Eden, who was born in Tuscon, Arizona. Summer in Tuscon can get very hot, with the mercury often reaching 100º. What's your favorite season?
Not summer in Southwest Missouri, too humid and hot. Probably Autumn is my favorite season.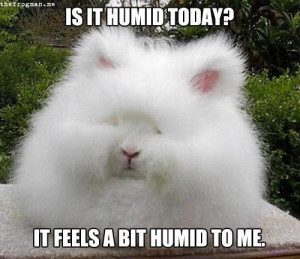 8) Anthony Nelson was played by Larry Hagman, who went on to play the villainous JR on the popular Dallas. Can you think of anything else Dallas is known for?
The JFK assassination, is what comes to mind for me. I was a sophomore in high school when that happened.
9) In the autumn of 1965, just weeks after I Dream of Jeannie premiered, St. Louis' famous Gateway Arch was completed. An estimated 4 million tourists visit the Arch every year. Do you have any summer vacation plans?
Well we will be going to the blue grass festival over July 4th. We had our vacation in May. When we went to see the grandsons in Santa Barbara, and a very nice vacation that was. I have seen the Gateway Arch, driving through St Louis, but we
have
never
stopped.