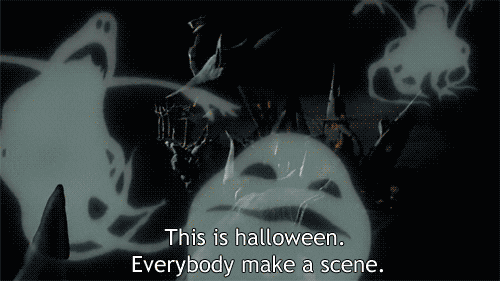 http://giphy.com/gifs/halloween-ghost-pDMcEDsHuufE4#/fullscreen
This is the most Halloweenie that I will get this year. Since we moved back to MO we have not had one trick or treater and I have even had decorations up. So this year we are just going to turn the porch light off and hide out. This works well as I haven't bought any candy so I won't eat any candy! Win win.
Mr BC went to the cardiologist and he suggested that he try the New Atkins diet to lose weight and increase his energy and decrease his fatigue, so we will give it a try. I will go on it too, to give him support. I will miss you carbs. We are going to start it the first of the year. A book is on the way. Until then he will continue on his (lower case) weight watchers points.
This is get ready for winter day, as we are to have our first freeze tonight. Right now Mr BC is installing a new thermostat for the furnace....no bad words so far, so I am assuming it is going ok so far. Oh he just asked for aaa batteries, He thinks programming it will be the most difficult. After that, we will winterize the RV until we need it to go to CA at Christmas.
I have waited and waited..... too long for my Amazon order, my computer battery....Went to the order, on line, so I could complain....and discovered the problem. One of my addresses with Amazon, is DD1's, in Santa Barbara, this is so I can order things for the boys, mailed directly to them. The last thing I had ordered were Mutant Turtles costumes for the boys. Did you guess what happened? What a mess. I really need that battery before we visit SB for Christmas. Here is hoping she can remember to mail it to me.
Some Funny pictures I have been collecting for you pleasure:
Welcome to Friday Fragments, where there's nothing to be afraid of;
simply collect your random thoughts, put them into a post, and link up!
[specifics can be found
here
]